Bangladesh is an important tea producing country. Its tea industry dates back to British rule when the East India Company initiated the tea trade in Chittagong in 1840. Today, the country has 172 commercial tea estates, including many of the world's largest working plantations. The industry accounts for 3% of global tea production and employs more than 4 million people. Robert Bruce first discovered a tea plant in Assam in 1834. In 1855, an indigenous tea plant was discovered in Chandkhani hillock of Sylhet. At about the same time, wild tea plant was found along the Khasi and Jaintia hills. Tea cultivation also started in Chittagong in 1840 with few plants imported from China and some plants of China origin developed in the Calcutta Botanical Garden. The first tea garden of Bangladesh was established in 1854 at Malnichhara in Sylhet. Two other tea gardens, Lalchand and Matiranga were established in 1860.

Top Manufacturing Companies in Bangladesh listed below:
Ispahani:
The Ispahanis have been involved in the business in South Asia since 1820. Mirza Mohammed Ispahani established the Calcutta office of M.M. Ispahani & Sons in 1900. Mirza Mohammed Ispahani's eldest son, Mirza Ahmed Ispahani, joined the partnership in 1918 and, with his younger brothers, Mirza Abol Hassan Ispahani and Mirza Mahmood Ispahani, established the private limited company, M.M. Ispahani Limited, in 1934. In 1947 the corporate Head Office was moved to Chittagong, where it stands today. With corporate offices in Chittagong, Dhaka and Khulna and, through its tea, textile, jute, property, poultry and shipping divisions, the Group employs approximately 10,000 people.
The Ispahani Group is a pioneer in many fields and remains one of the most successful and respected business houses in Bangladesh. It is the largest tea trading company in the country and dominates the domestic tea market, capturing approximately 50% of the national branded tea market and 80% of the branded tea-bag market. Ispahani Tea is renowned all over Bangladesh and its best selling brands such as Mirzapore Best Leaf and Mirzapore Double Chamber Tea Bags are household names.
The company has an unrivaled distribution network of over 517 sales centers under 24 Divisional offices in Chittagong, Dhaka, Dhaka North, Dhaka West, Pabna, Habiganj, Bogra, Barisal, Comilla, Khulna, Kushtia, Mymensingh, Rangpur, Dinajpur, Sylhet, Dhaka South, Dhaka East, Kishorganj, Tangail, Chittagong South, Chittagong North, Jessor, Rajshahi and Faridpur. It also owns four of the finest tea gardens in Bangladesh: Ghazipore, Mirzapore, Zareen, and Neptune, all of which are equipped with state-of-the-art tea manufacturing machinery.
Kazi & Kazi Tea:
Kazi & Kazi Tea Estate Ltd. is the only internationally-certified organic tea grower in Bangladesh. Our garden is located in Tetulia, in the northernmost district of Panchagarh, Bangladesh, only 50 km south of Darjeeling. They were inspired to produce high-quality organic teas to meet the growing demands of both local and foreign markets.
Kazi & Kazi Tea Estate Ltd. started its journey in 2000. They acquired virgin lands which had never before been used for cultivation. After extensive research and consultation with the Bangladesh Tea Board, plantation began on August 6, 2000. KK Tea entered the local market in 2006. It is esteemed to be the highest valued tea in Chittagong tea auction since 2006. Their garden produces only organic tea, manufacturing bio-fertilizers, and bio-pesticides on-site with only natural and organic means.
They manufacture both Orthodox and CTC organic teas for overseas and local markets:
1. Orthodox Tea: a) Orange Pekoe (OP), b) Flowery Orange Pekoe (FOP), c) Golden Flowery Orange Pekoe (GFOP) d) Tippy Golden Flowery Orange Pekoe (TGFOP).
2. CTC Tea: a) Flowery Broken Orange Pekoe (FBOP), b) Broken Orange Pekoe (BOP) c) Golden Broken Orange Pekoe (GBOP) d) Pekoe Fannings (PF).
3. They also produce herbal tea, in which all the essence and ingredients also come own garden. We grow them 100% organically as well. The various flavors of herbal teas include- Rooibos, Chamomile, Yerba Mate, Ginger, Peppermint and Lemongrass. Black teas include- Black Tea, Oolong Tea, Breakfast Tea, Chai Tea, Earl Grey, Neem Nectar, Tulsi Infusion, and First Flush tea. Added to these we have Green Teas such as Ginger Green Tea and Jasmine Green tea. They also offer White tea.
HRC Tea:
Over the years HRC has internationally established itself, as a reliable and quality exporter of Bangladesh Black Tea. The Government of Bangladesh has granted "CIP" status to HRC from 1991/1992 for its export achievements.
Meghna Tea Company Limited:
Fresh tea is the best Tea blend of the country with the best raw tea carefully chosen from the best gardens of Bangladesh. Fresh tea has great strength, mouth fullness & taste. Along with bright liquor, attractive color, and natural flavor it gives you the best Freshness.
At a Glance
Brand:
Fresh Premium Tea
Fresh Danedar Tea
Fresh Dust Tea
No-1 Leaf Tea
No-1 Strong Tea
Plant capacity: 1200 MT Per Month
Manpower: 70
Sources of Raw Materials: Sylhet, Chittagong, Bangladesh Tea Board Auction
Variant: CTC Leaf, BOP, and Dust
SKU: 500 gm, 400gm, 200gm , 100gm, 50gm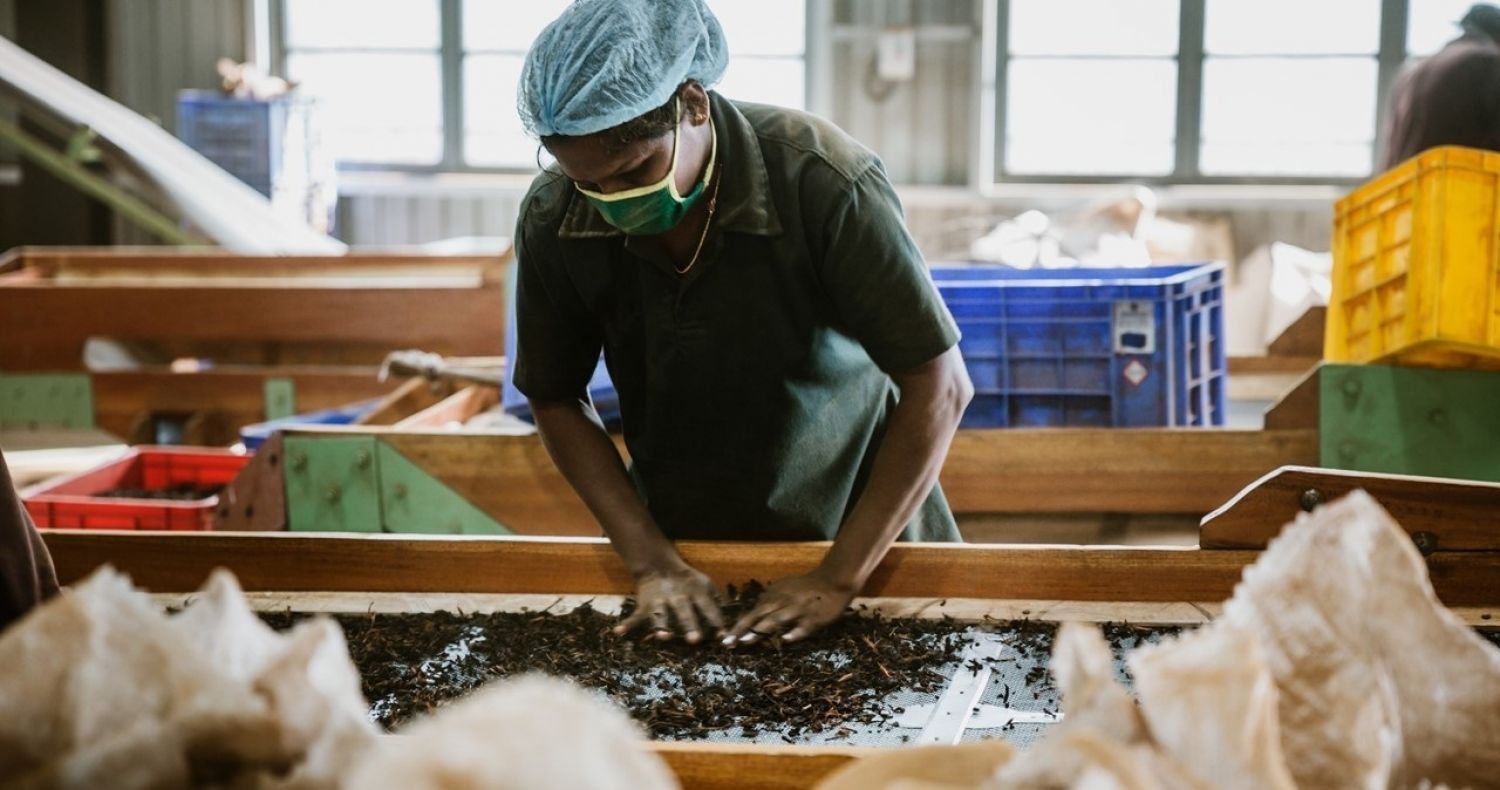 National Tea Company Limited:

National Tea Company Limited is a Public Limited Company formed in the year 1978. The government and its financial organizations hold major shares of the company. It has 12 (Twelve) Tea Estates having 10,949.58 hectares of land, out of which more than 50% area is under tea plantation. NTC is one of the major tea producing companies in Bangladesh, the annual average production of tea is about 5.20 million kgs. Teas are being sold through Chittagong Auction Market. There are about 12,500 permanent labors, 400 subordinate staff and 60 executives are working in the company.
Duncan Brothers (Bangladesh) Limited:
Duncan Brothers is a Camellia Plc group company, which in addition to Bangladesh has investments in the UK, India, Brazil, South Africa, Kenya, Malawi, Switzerland, the US, the Netherlands, and Bermuda. The investments are diversified, however, agriculture and horticulture is Camellia's core business. Camellia produces nearly 80 million kgs of tea which makes it one of the world's largest and the most geographically diversified producers of tea in the private sector. "Camellia sinensis", the tea plant, is of major commercial importance as tea is made from its leaves.
It is an exquisite name, for a remarkable gift of nature, both in terms of aesthetic beauty and the multiple benefits derived from the bush. The name in essence also reflects the Group's philosophy and objectives where humane considerations are equally important as its business. This is what makes the Group unique with a long history of 150 years in the subcontinent. The primary and overall strategic direction of the Group has always been to be an asset based agricultural company with a focus on the long term.
Tea is one of the most popular drinks in the world population. Now, different companies are trying to increase their value added products like cold tea, ice tea, lemon tea, etc. so that tea can be supplements like cold drinks. Most of the effort has been successful for those who attempt to for this. But most of the countries like Bangladesh, Kenya, and Zimbabwe failed to adapt to the new adaptation of technologies.
For this reason, they failed to generate the optimum quantity of tea to compete with the other global tea producing forces. The way this drink getting popularity, the production of such items failed to meet the requirements. Finally, these analyses are helping us to depict the real pictures of world tea demands, productions, exports, and imports.