Whenever you are reading this articles I know you are the one who like curry and the test of the food originated from Bangladesh or India. I would like to mention you one of the finest Indian Halal restaurant namely "Zamzam Indian Halal Restaurant".
They got some incredible menu with undefined taste. All the cuisine they made with a lot of research and that goes with the taste for Japanese people along with it maintained the real and origin taste of India Curry.

It have to be because they hired the cook from India only to maintain the real taste of indian Curry. All the food you will get their Halal. If you are Muslim it would be an added advantage for you to have the taste.

The owner of the restaurant is Bangladeshi Japanese Citizen and he is a prominent businessman in Sendai. As I talked with him and he told

"Our vision is to introduce Japanese people and foreigners who are living in Sendai the real taste of Curry originated from India and just for the real taste of Indian curry we have hired employee in Japan from India"
Along with this restaurant business he is doing Car export-import business with many countries from Japan as per I heard Middle east, Africa, and in Asia he has his own car export business.
Now I would like to turned to Zamzam and I was approved as per he said when I had the lunch at ZamZam and that was yummy. In Sendai ZamZam also participate in various event held in Sendai. They participate in various international events in Sendai. Whenever you will walk around in any event in sendai hope you will have a look for this tasty food.

Every Friday in front of Sendai Mosque they sell different Halal food via ZamZam's Food Truck.

Items are:
-Chicken Curry
-Keema Curry
-Chicken Rice
-Keema Rice
-Chicken Naan
-Keema Naan
-Chicken biryani
-Special Biryani
-Pita Sando (China Food)
-Tandoori Chicken
-Chicken carage and So On
-Chicken Burger
-Nasi Goreng (Indonesian Food)
-Yakitori
Every Friday from 11:30am to 2 pm.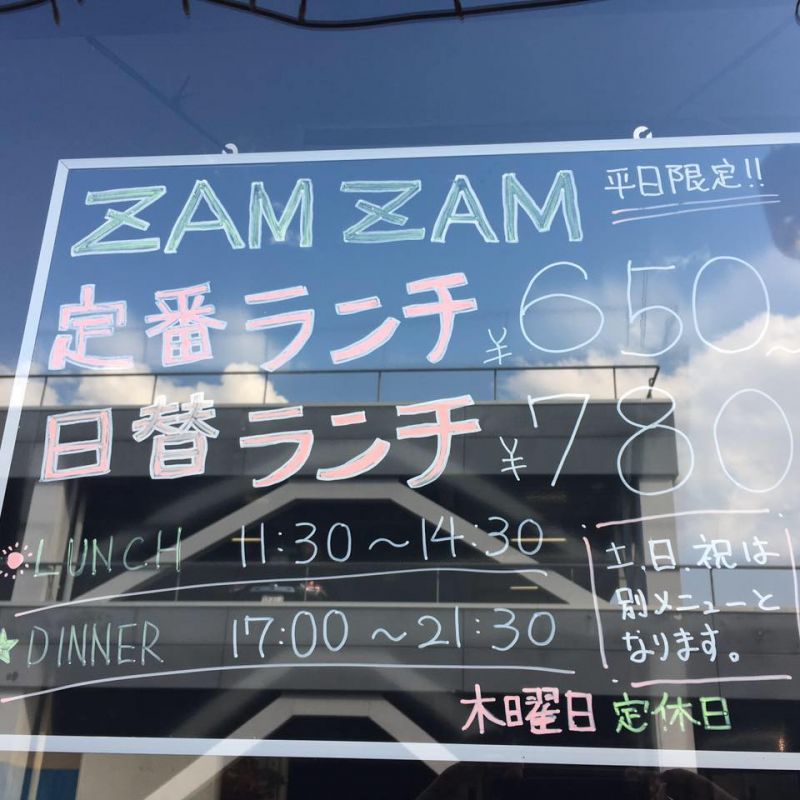 So do not miss the Tasty curry, I am going to give the address
Zamzam Indian Halal Restaurant
宮城県仙台市青葉区吉成3-1-30
Sendai
Call 022-725-7863
Facebook Page: Zamzam Indian Halal Restaurant