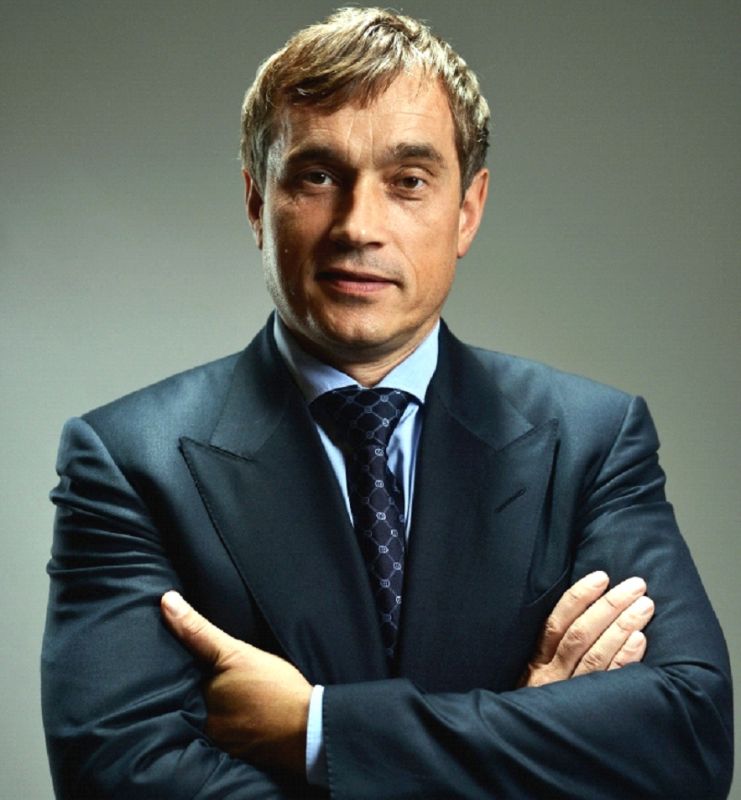 Vasyl Khmelnytsky Vasyl Khmelnytsky

An entrepreneur who pushes forward innovations in various sectors of the Ukrainian economy. In 2015, Vasyl Khmelnytsky united his public activities within K.Fund. The fund's goal is to help talented young people achieve success in Ukraine. The largest K.Fund's project is the UNIT. City innovation park opened in April 2017 in Kiev. Its key element is the next-gen educational institution UNIT Factory.

Among other initiatives supported by the businessman there is the Kyiv International Economic Forum (KIEF); the modern model of regional development "Bila Tserkva 2025"; Technology Companies' Development Center (TCDC); modern secondary Novopecherska School in Kyiv; iLearn online platform for orphans and children from needy families; inter-corporate BIONIC University; book-publishing project Khmelnytsky's Library.

Vasyl Khmelnytsky's is the majority shareholder in UDP, a company specializing in large infrastructure projects. Those include Kyiv International Airport, Bila Tserkva industrial park, Ocean Plaza shopping mall, and residential complexes Novopecherski Lypki, the Boulevard of Fountains, RiverStone, and Parkove Misto. Mr. Khmelnytsky is also an investor in BIO FARMA (pharmaceuticals), Star Media (film and TV production), and RTM (national advertising operator).